Sikh Virsa Pakistan
This website aims to highlight Pakistan's highly valuable but little explored material culture associated with the country's Sikh heritage. We have designed it with a mission to encourage students and young scholars across the globe to study and appreciate these antiquities and use information about them and their images for further research in this field. Lahore, referred to as the Lahore Darbar in nineteenth century chronicles, served as the Sikh empire's capital (1799-1849) and the Lahore Fort was the royal residence-cum-administrative hub. Therefore, the collections housed in this gallery and presented here offer unique links to connect not only with a significant phase of Punjab's history but also with the people who made this history and whose memories are etched in the materiality of these objects.
Meet Our Team
... at the Lahore University of Management Sciences (LUMS)
The difficulties I (Nadhra Khan) faced in my research journey studying Sikh art and architecture, especially accessing artefacts in different collections, inspired me to build a website for students and scholars that showcased Sikh-period monuments and antiquities in Lahore. I reached out to my colleague Dr. Murtaza Taj in the Computer Science Department for help with the technical side of website construction as he has a vast experience of digitally documenting heritage sites. He was kind enough to agree readily. We applied for the Faculty Initiative Fund (FIF) at LUMS, won it, and with the support of our two industrious research assistants Aisha Ali and Amjad Mughal, enthusiastically embarked upon the project in April 2020. Along the way, the scope had to be narrowed down to Sikh-period artefacts only in the Lahore Fort's Sikh Gallery collections, but our mission to cover nineteenth century architectural heritage and include more artefacts continues.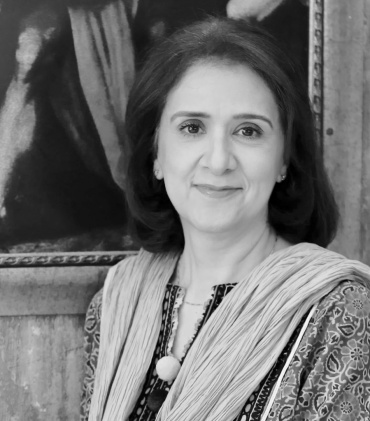 Dr. Nadhra S. N. Khan
Director, Gurmani Centre for Languages and Literature
Nadhra Shahbaz Khan is Associate Professor of art history at LUMS. A specialist in the history of art and architecture of the Punjab from the sixteenth to the early twentieth century, her research covers the visual and material culture of this region during the Mughal, Sikh, and colonial periods. Her publications, conference papers and other research activities spread over more than a decade, especially her book titled Maharaja Ranjit Singh's Samādhi in Lahore: A Summation of Sikh Architectural and Decorative Practices has successfully brought Sikh art and architecture at the forefront of Pakistan's heritage discussions and conservation activities.
Dr. Murtaza Taj​
Director, Computer Vision & Graphics Lab
Murtaza Taj earned his Ph.D. and M.Sc. degrees in Electronic Engineering and Computer Science from the Queen Mary University of London (QMUL), United Kingdom, in 2009 and 2005, respectively. Currently, he is an Assistant Professor at LUMS. He is also an adjunct faculty at the Ontario Tech University, Canada. His research interests lie in the area of Computer Vision, Graphics and Image Processing. In particular, he is interested in detection and tracking of object in 2D and 3D scenes and in automatic generation of 3D models from raw point cloud data. He is a director of two research groups at LUMS: Computer Vision and Graphics Lab and Technology for People Initiative (TPI).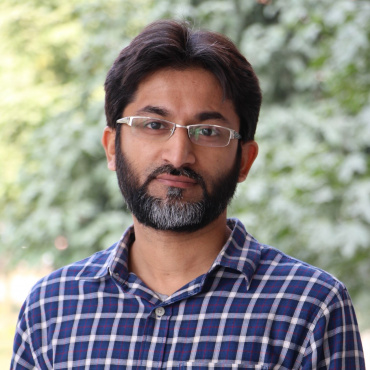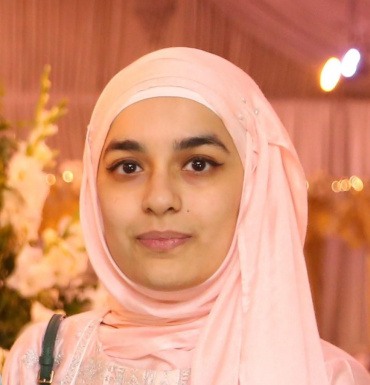 Aisha Ali
Research Assistant, Website Designer & Manager
Aisha Ali graduated from LUMS with a bachelor's degree in computer science, specialising in Human Computer Interaction (HCI). Her areas of interest include UI and UX design, graphic design, linguistics and art history. She is credited for the design of this website and its logo. Currently, she divides her time between working as Dr. Nadhra Khan's research assistant and learning the traditional arts of the book including miniature painting, manuscript illumination, and calligraphy.
Amjad Ali Mughal
Research Assistant
Amjad Ali Mughal is a graphic designer in the Computer Vision and Graphics Lab at LUMS. His areas of expertise are photogrammetry, photography, designing and modelling, virtual tours and laser scanning. He has been working with Dr. Taj as his research assistant on several national and international projects. The panotour and the 3D models on this website, as well as some of the Princess Bamba Collection photographs, are examples of his skills and proficiency in these fields.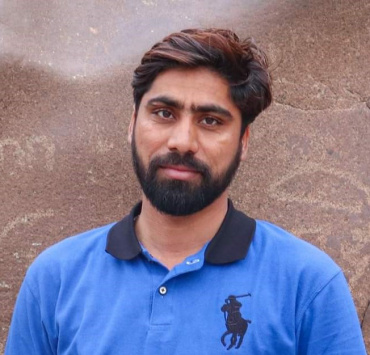 This project would not have been possible without the support and cooperation of many people and organizations. First and foremost is the LUMS FIF funding that enabled me and Dr. Murtaza Taj to hire a dedicated team. Equally vital was the role of the Department of Archaeology, Punjab, especially Mr. Maqsood Ahmad (Director), who deserves our heartfelt gratitude for his generosity with permission to photograph the collections. We are also indebted to Mr. Anjum Dara (Curator Taxila Museum) and Ms. Shah Bano (Curator Old Fort, Lahore) for going out of their way to accommodate our requests…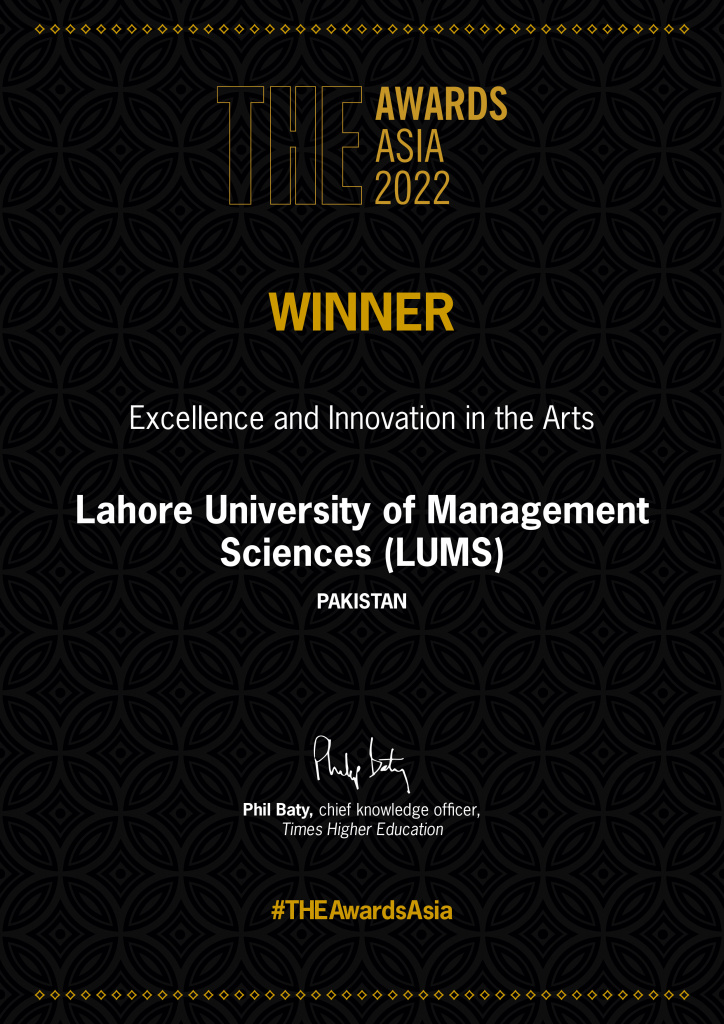 Award
This website is winner of the THE Asia Award under the category "Excellence and Innovation in the Arts." Describing the initiative as "impactful and collaborative", the judges said: "Through internal, multidisciplinary collaboration between the computer science and history departments, a new project has emerged – a new but not necessarily exclusive way of looking at and reading history."